SKU:SKU: 0000415
In stock
Regular price
Sale price
224,17€
Unit price
per
Sale
Sold out
In order for this item to be shipped, proof of age must be sent to us using https://www.steambow.at/en/pages/proof-of-age/.
Technical data

Length: 668-728 mm*
Width: 445 mm
Height: 165 mm
Weight: 1.06 kg
* Adjustable buttstock
Scope of delivery

1 Steambow AR-6 Stinger II Survival
1 AR-6 Stinger II Limb 55 lbs "Tactical"
1 Stirrup
1 Adjustable buttstock with a commercial spec AR-15 buffer tube
5 Alu-Targetarrows
2 Strings
1 Stringing aid
1 Assembly material
1 Manual
Material

Impact-resistant, UV-resistant
Share
View full details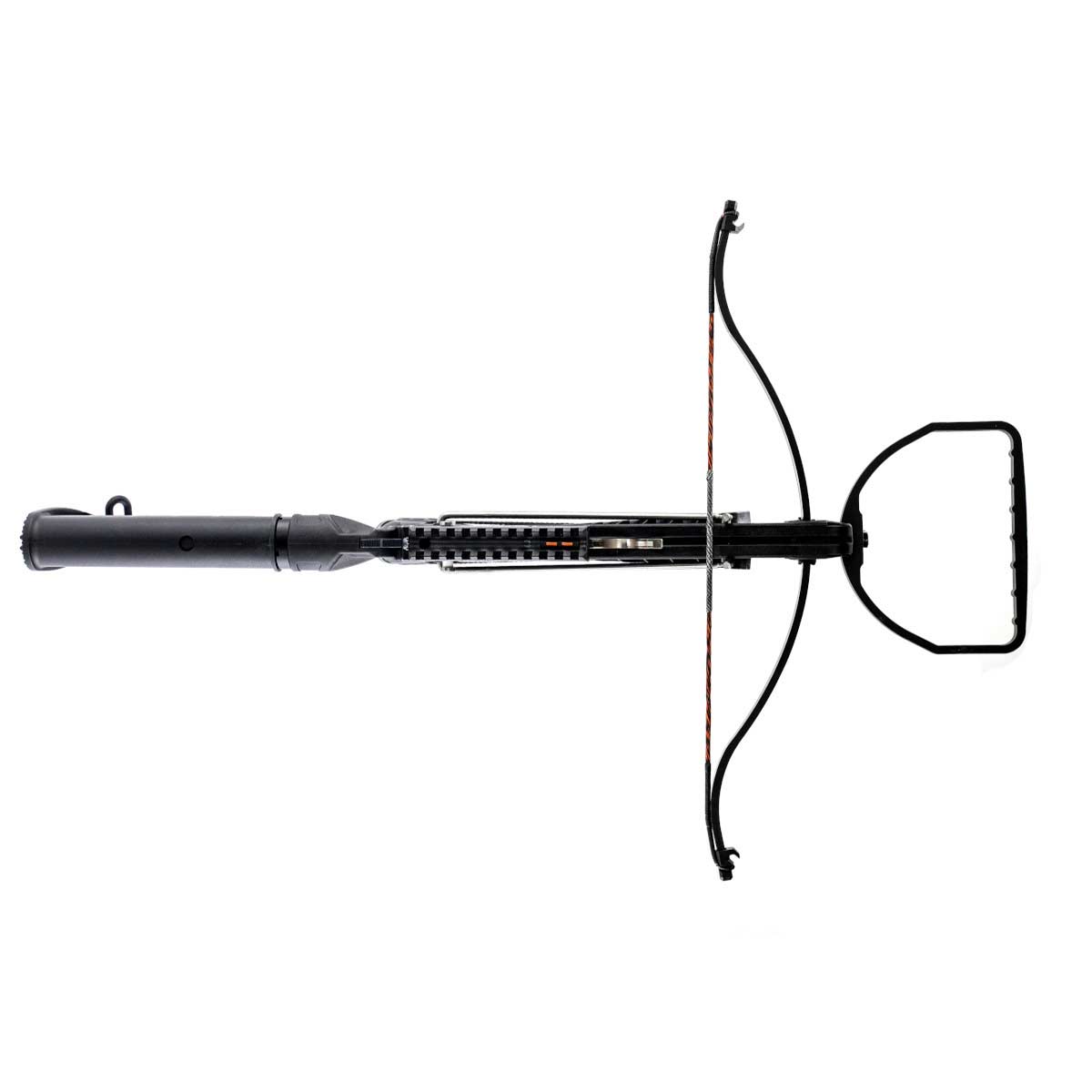 Product description
The revolution in light, tactical crossbows continues:
The newest member of the AR-6 Stinger II family features the same clever design and high quality of the other Stinger variants, but is optimized to deliver a precise single shot.

This makes the AR-6 Stinger II Survival an ultra-light crossbow for hunting small game but also for target shooting.

The AR-6 Stinger II Survival is very light (around 1 kg), compact, and can be easily broken down. It is an ideal companion on extended adventures.
You don't need to bring along any tools, because everything you need for assembly is integrated into the Survival.
Unlike the AR-6 Stinger II Tactical and Compact, the Survival is equipped with a manual safety, an absolute necessity for a hunting crossbow.

The telescoping buttstock allows you to shoot safely and comfortably, especially when using a scope (such as our 4×32 model).
The foot stirrup allows the Survival to be cocked in the same manner as a conventional crossbow, which can be especially beneficial at higher draw weights.
The supplied 55 lbs limbs are ideal for regular practice and offer enough power for small game. For serious hunting, we recommend the optional PRO limbs with a draw weight of 90 lbs.

You can use all accessories from the AR product family with the AR-6 Stinger II Survival to configure it for your exact needs.
Scope of delivery
1 Steambow AR-6 Stinger II Survival
1 AR-6 Stinger II Limb 55 lbs "Tactical"
1 Stirrup
1 Adjustable buttstock with a commercial spec AR-15 buffer tube
5 Alu-Targetarrows
2 Strings
1 Stringing aid
1 Assembly material
1 Manual
Unboxing and Assembly of the Survival: Steambow's newest AR-6 Stinger II