SKU:SKU: 0000421
In stock
Regular price
Sale price
28,25€
Unit price
per
Sale
Sold out
Technical data

Length: 44.5 cm
Width: 2 cm
Height: 4 cm
Share
View full details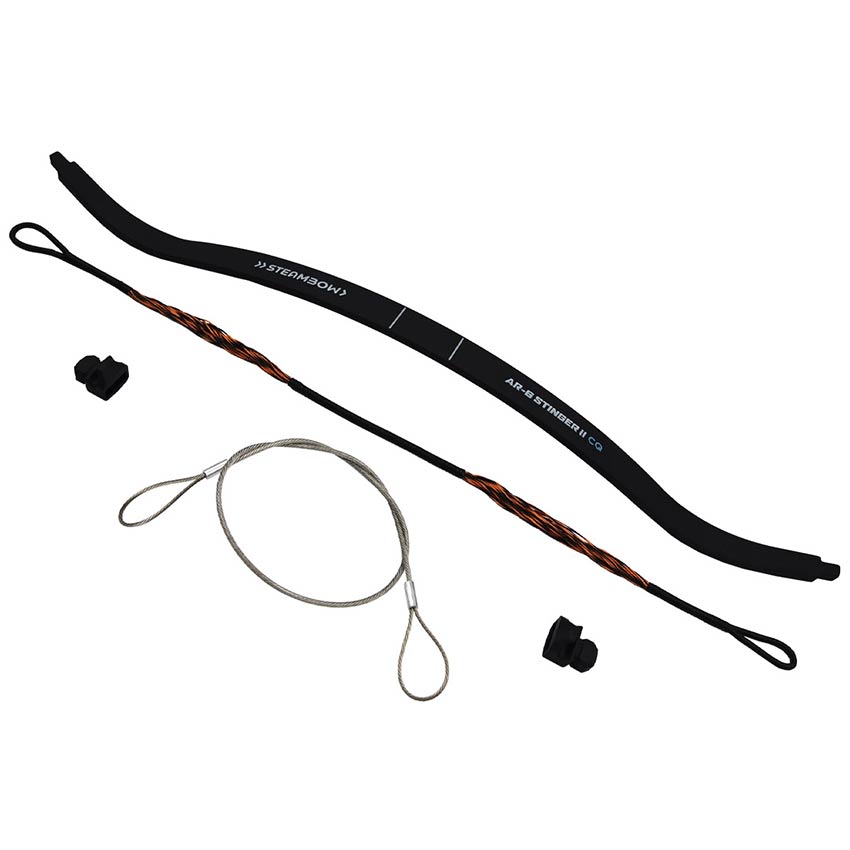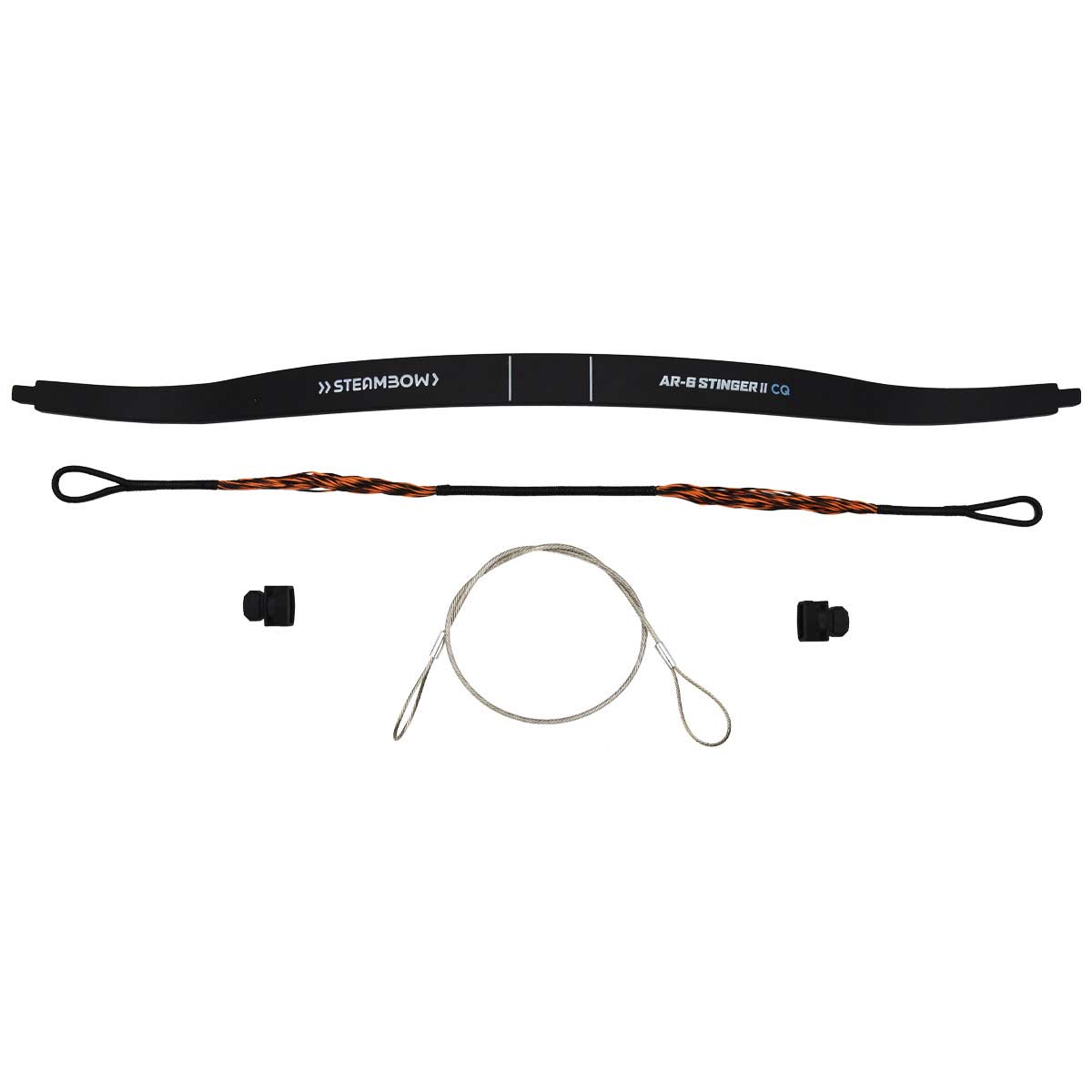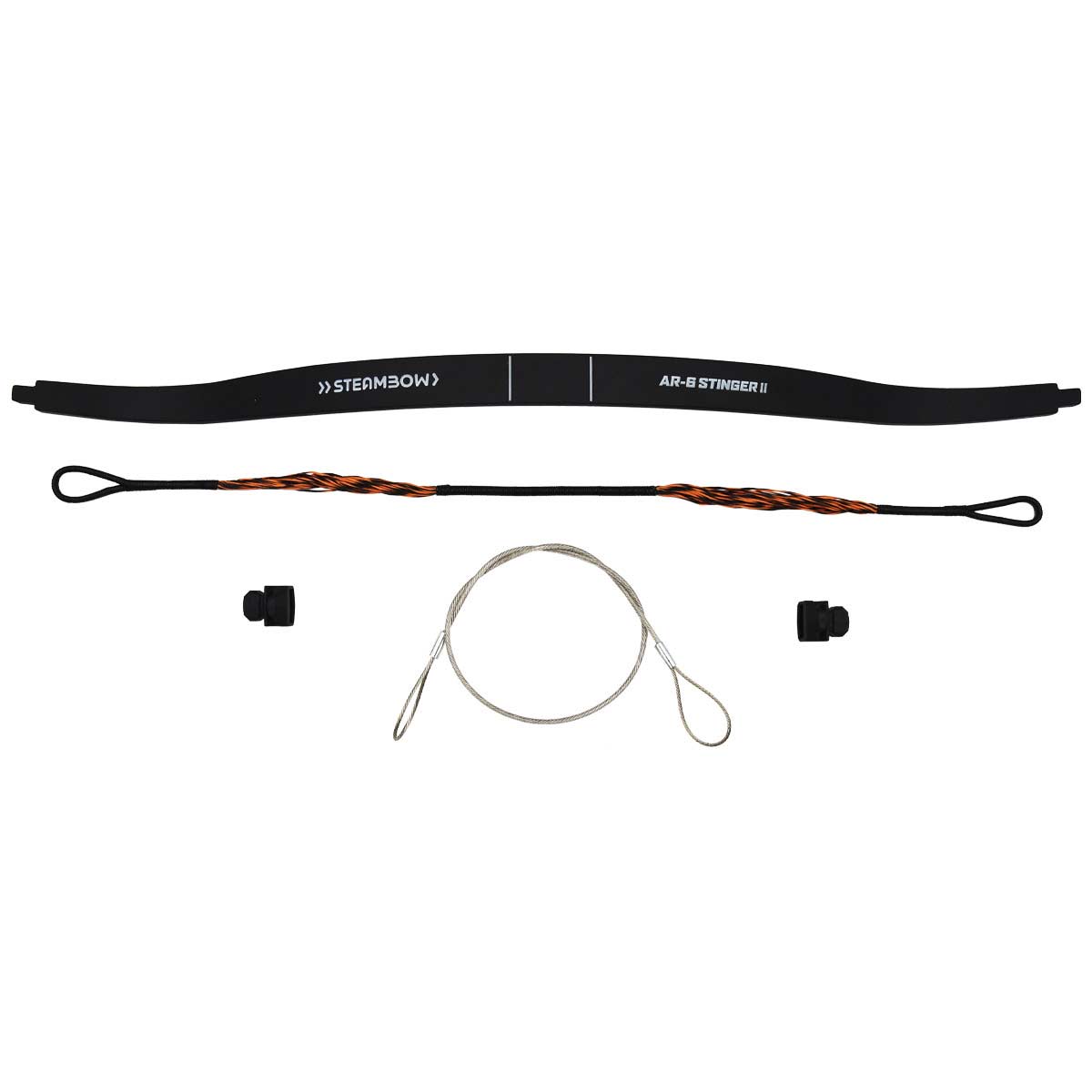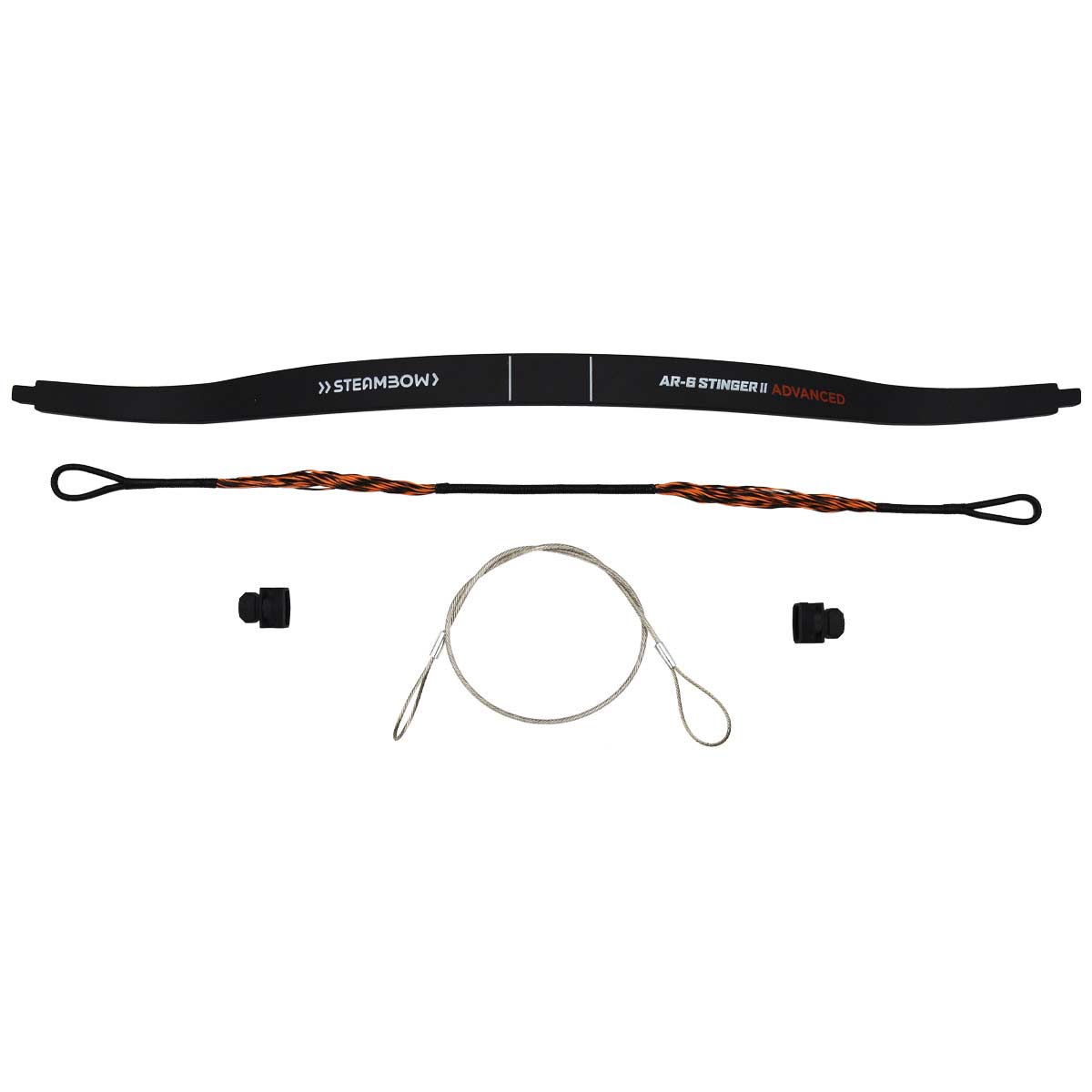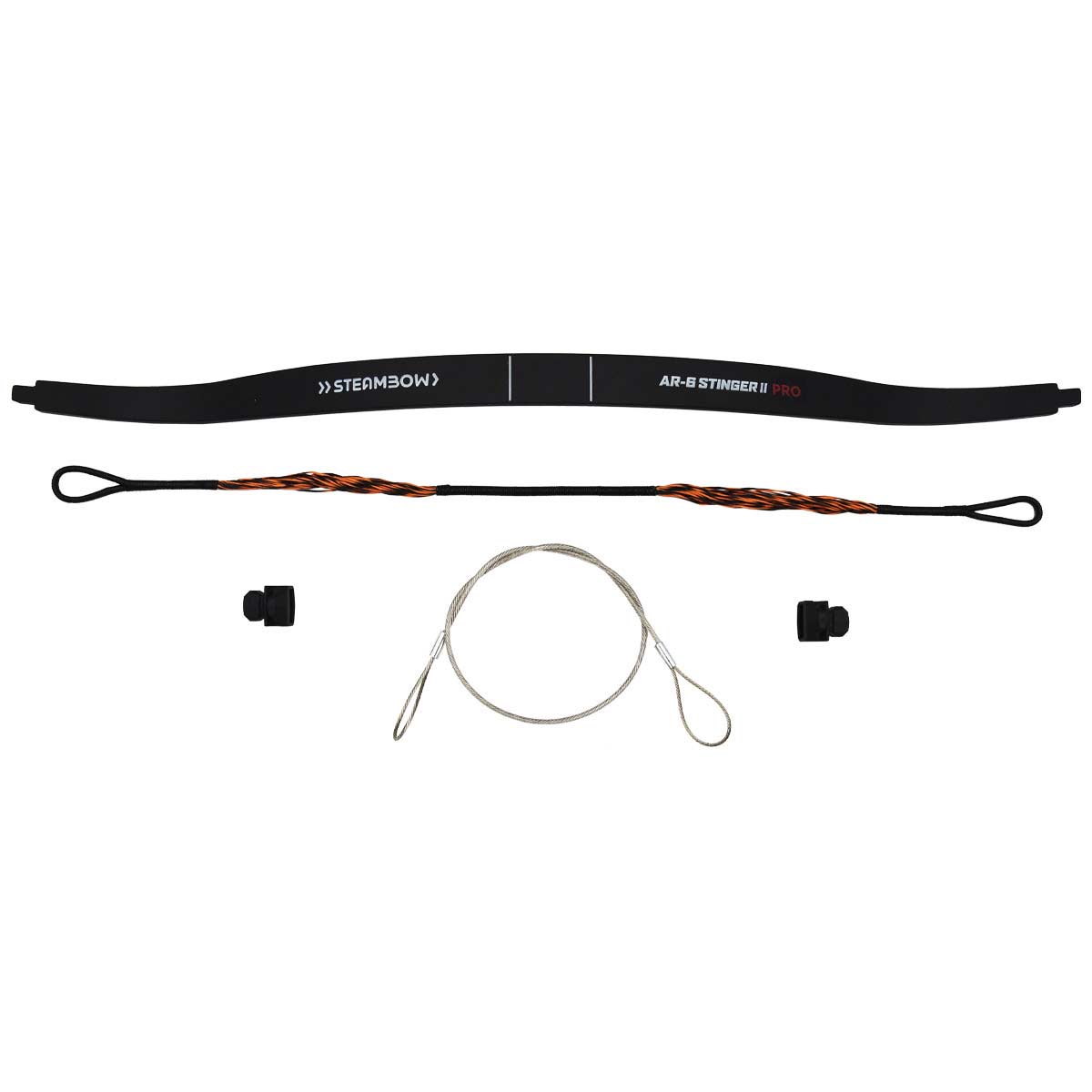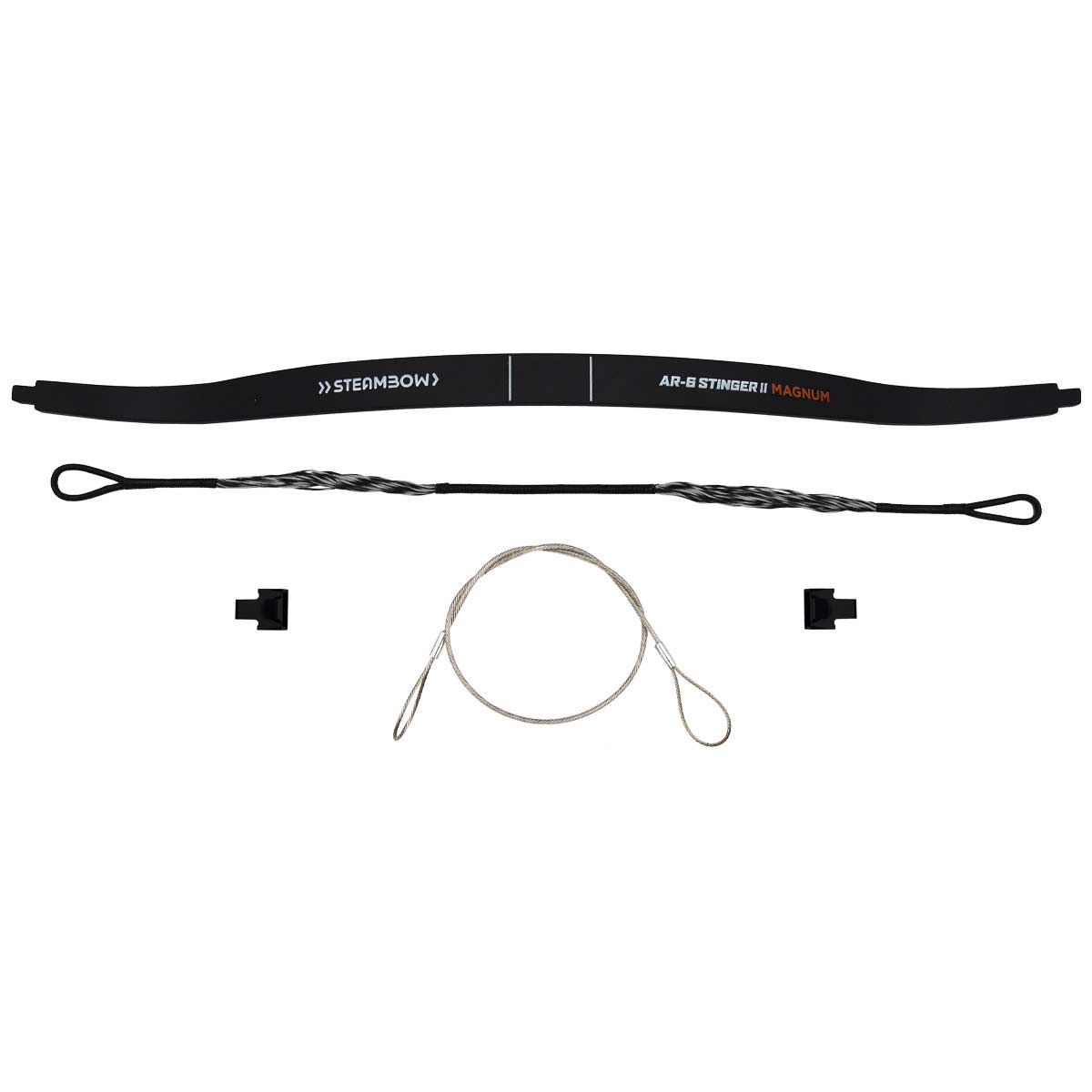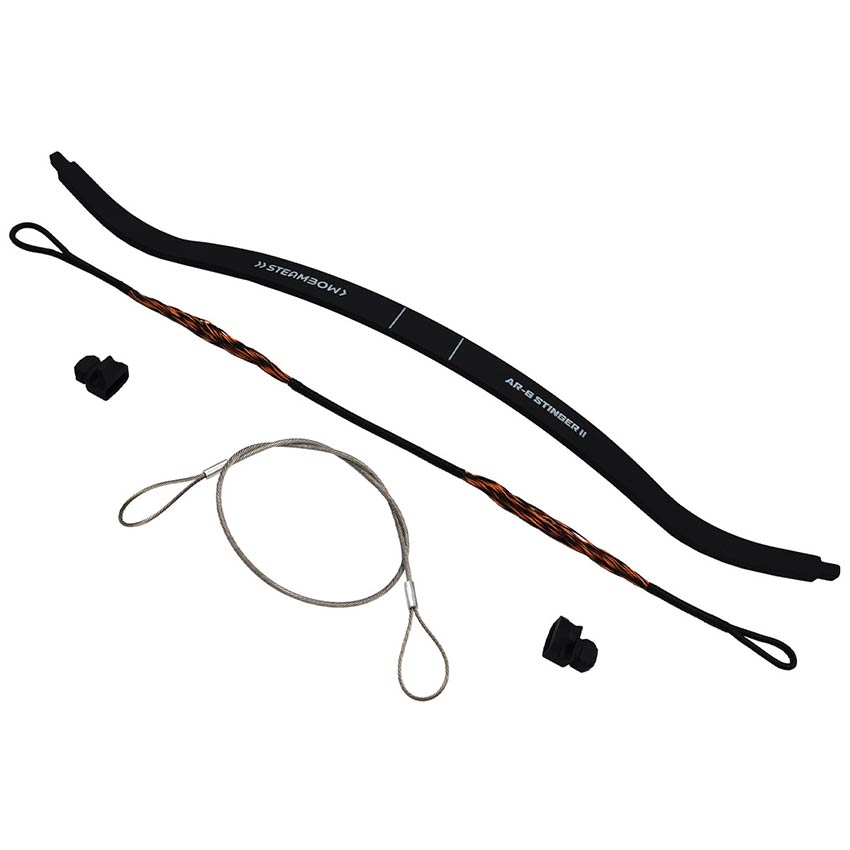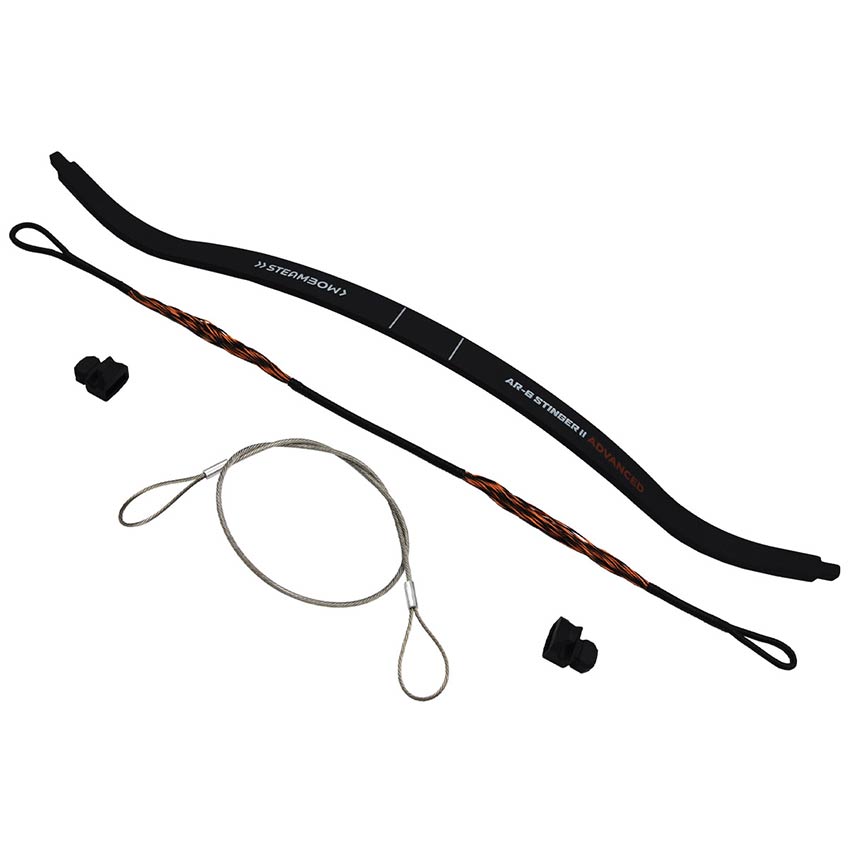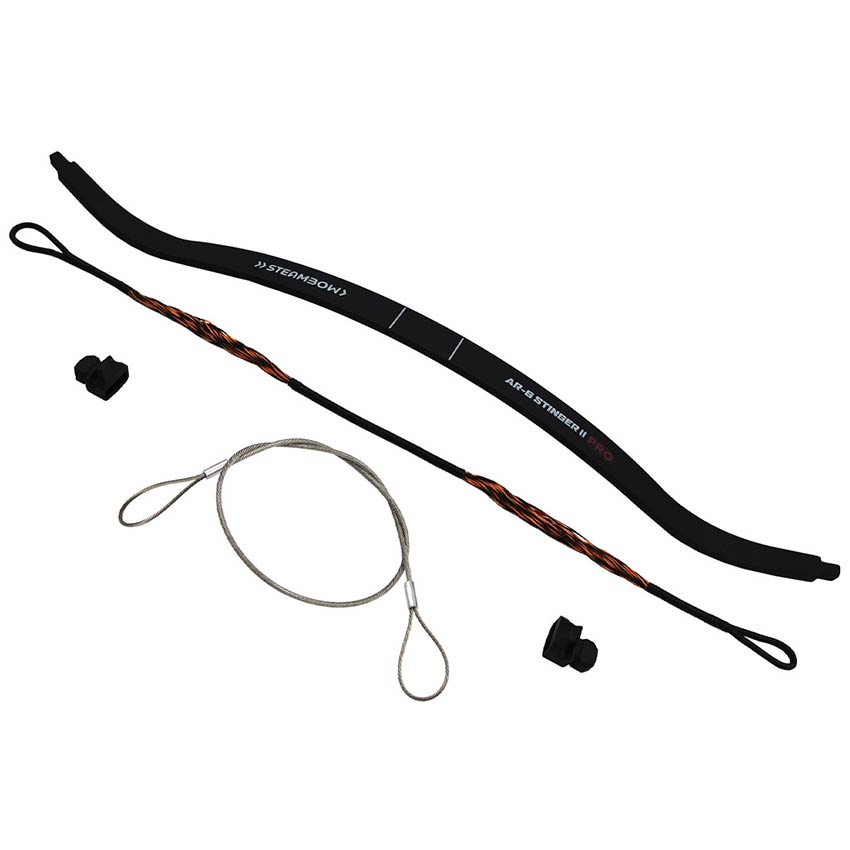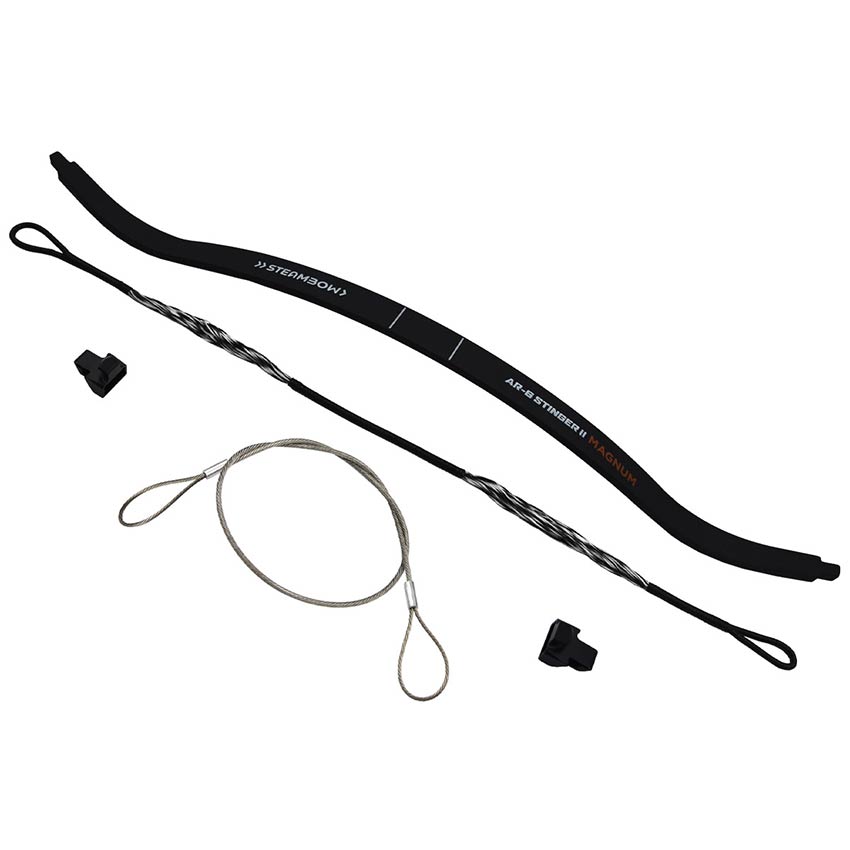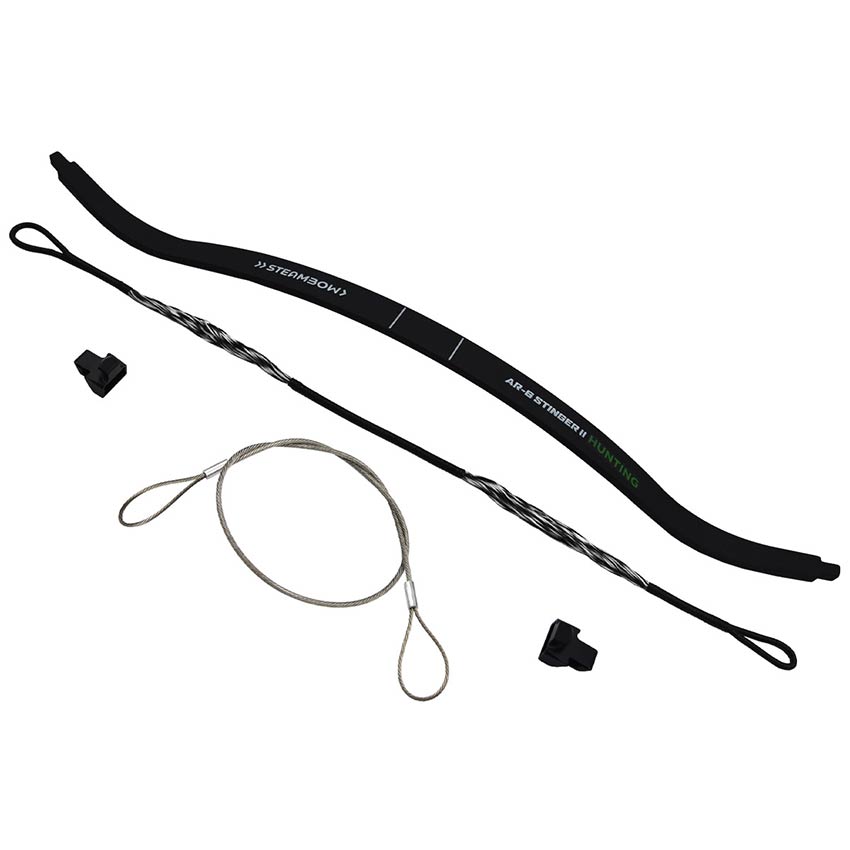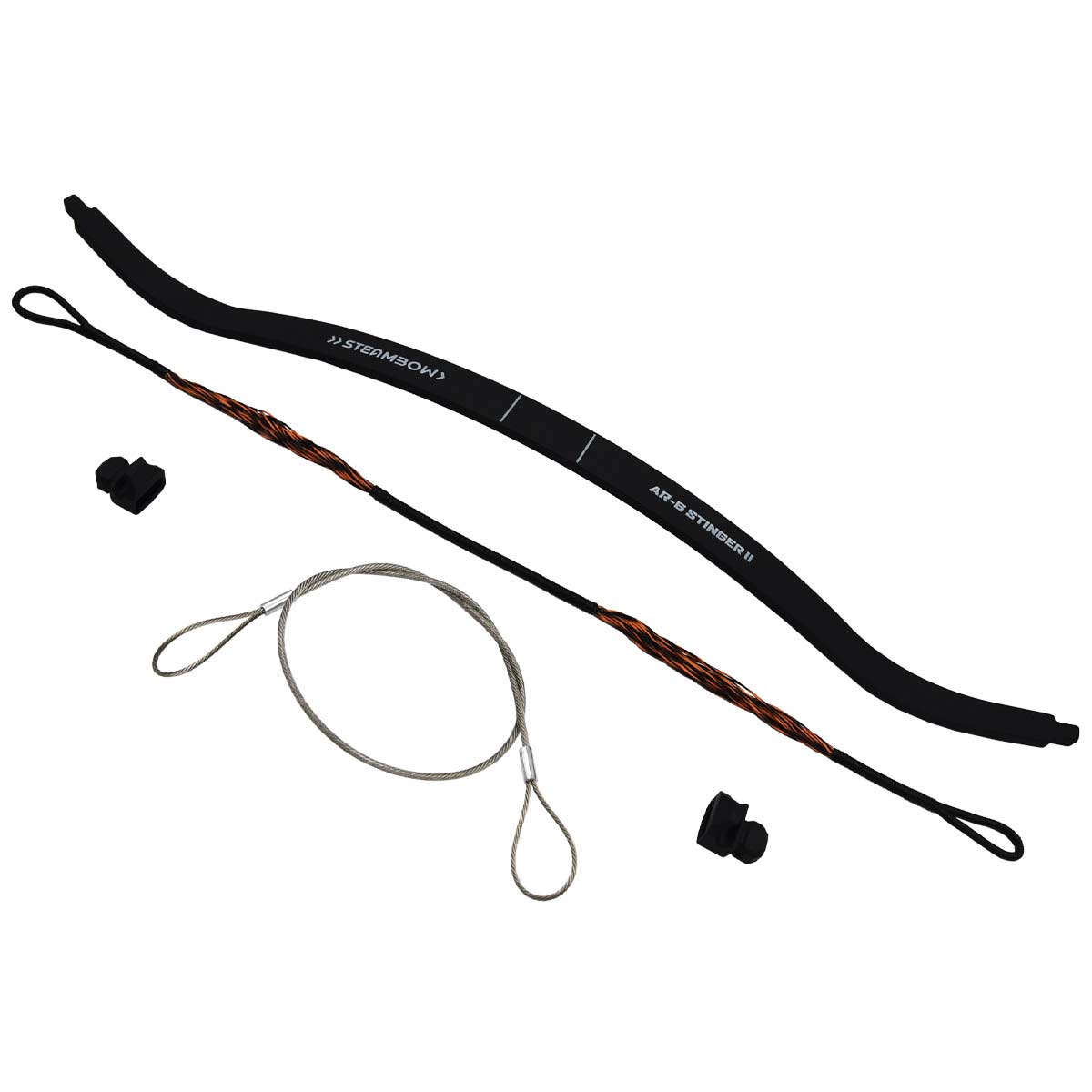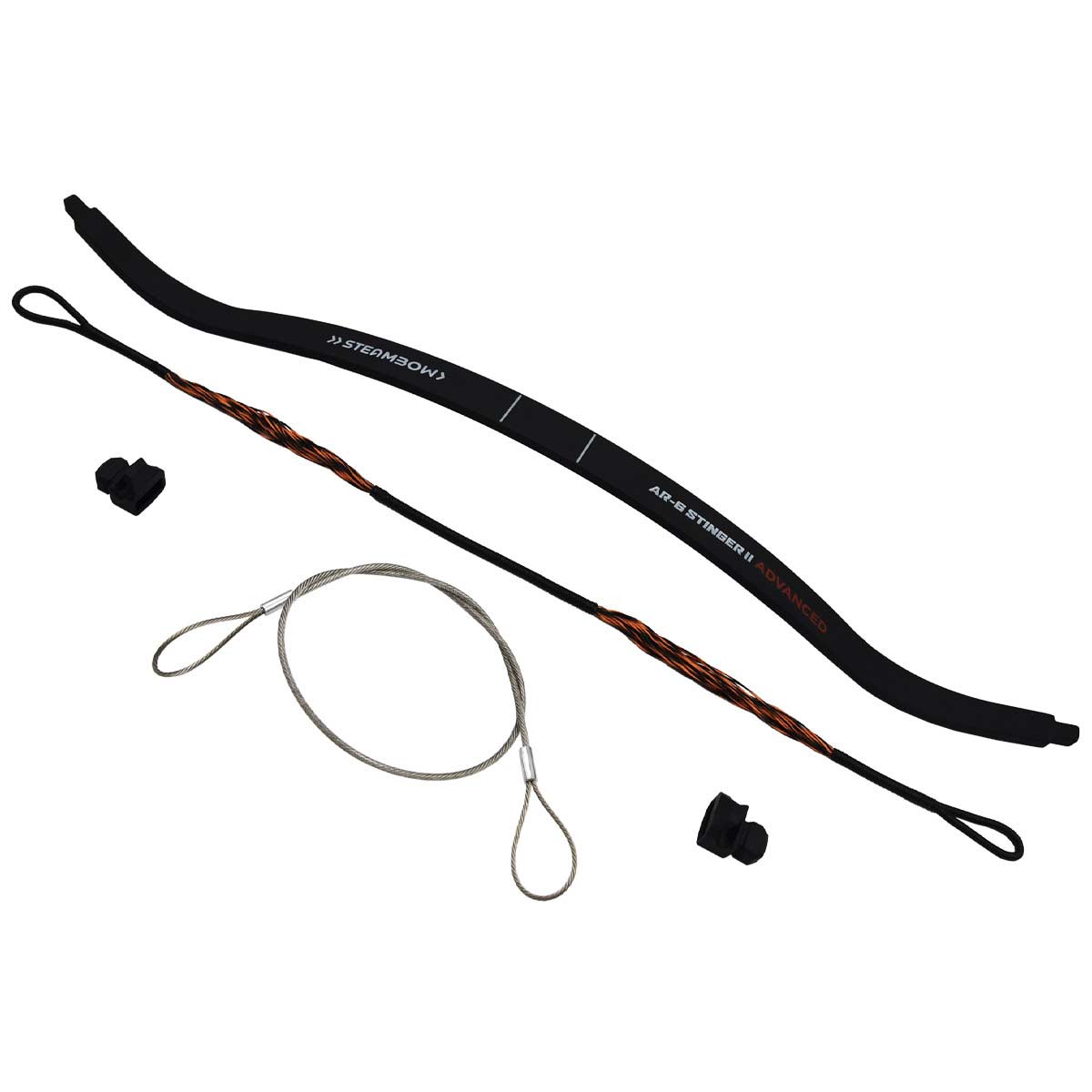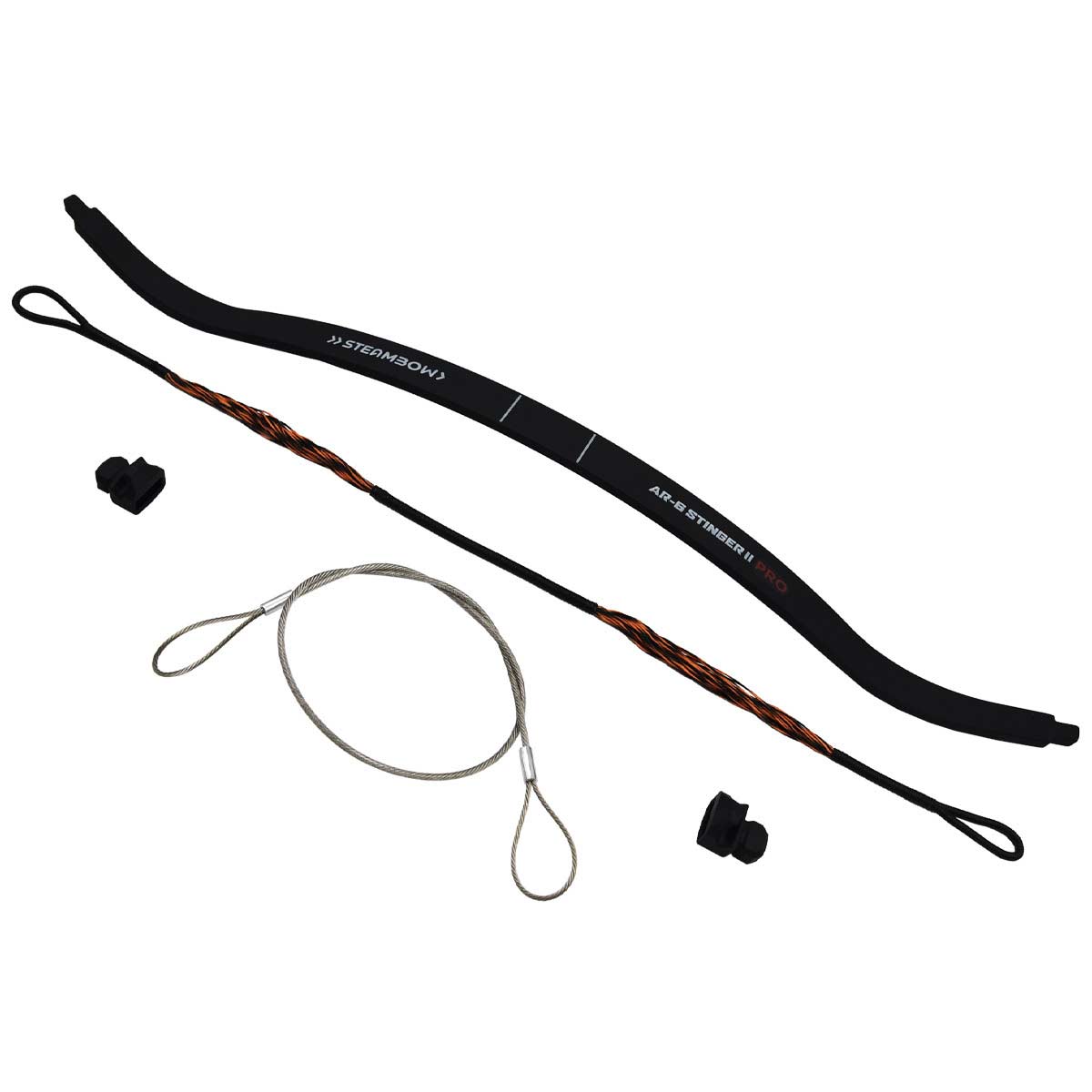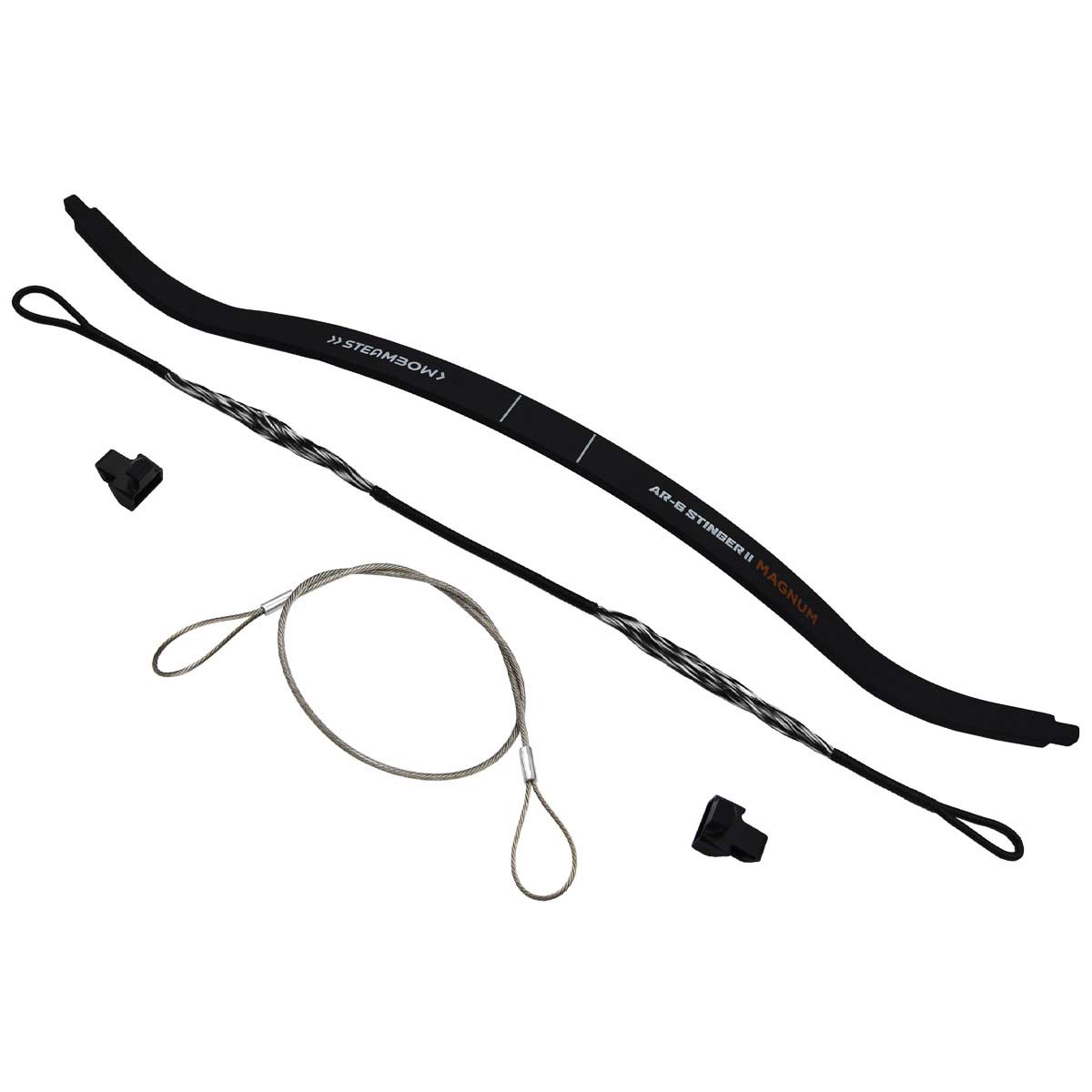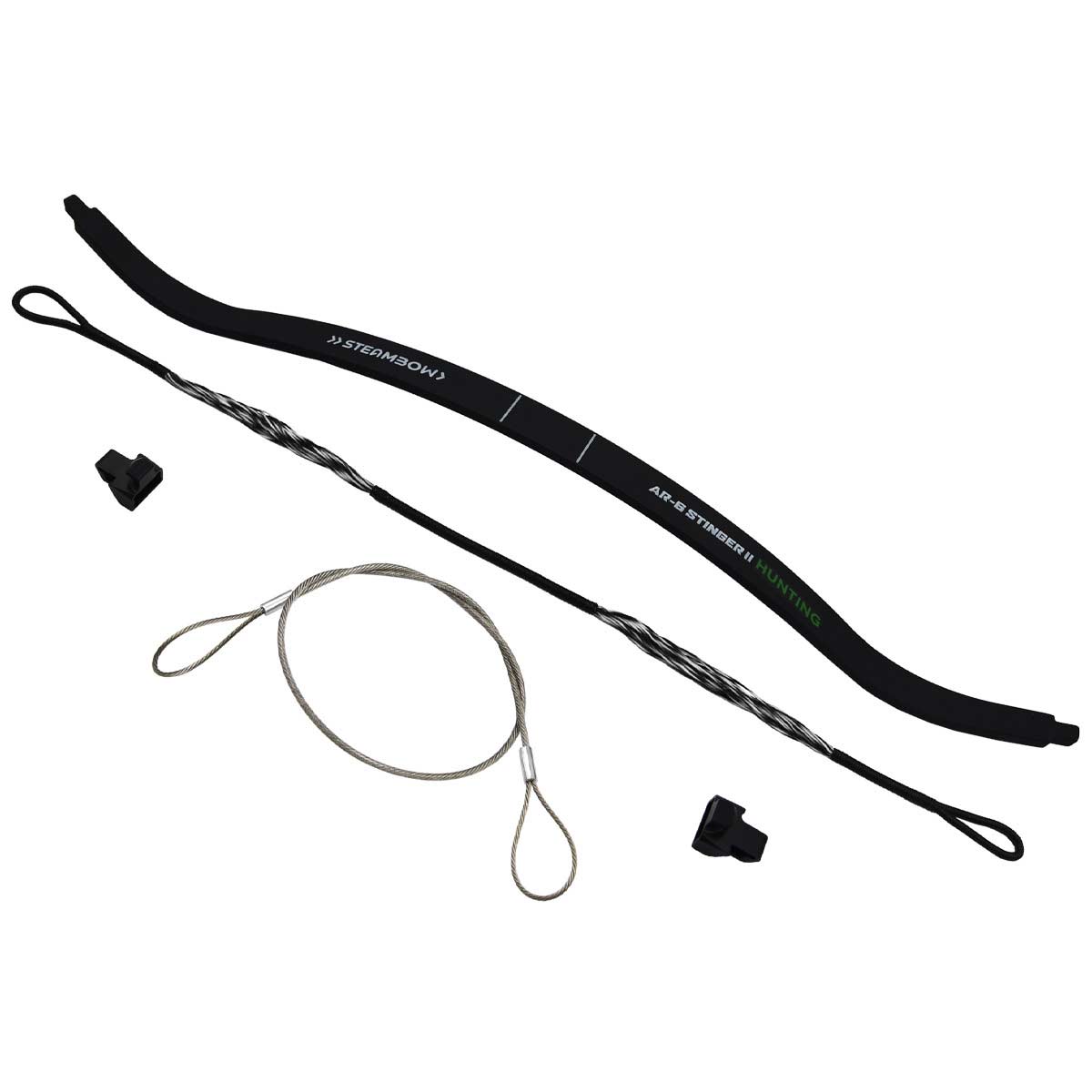 Product description
All our limbs are made of fiberglass and carbon.

Attention: Not every combination of limb, stinger model and arrows is reasonable!
You can take a closer look at the possible uses and combinations we consider practical here: Overview of all limbs for the AR-6 Stinger II


The AR-6 Stinger II Compact is designed for fast and dynamic shooting frequencies and therefore only works really well with lower draw weights. For this reason, we recommend the CQ (35 lbs) or standard (55 lbs) limb for optimal use.


The AR-6 Stinger II Tactical shines with its versatility of use. It is good to use with limbs ranging from 35 to 120 lbs.


The AR-6 Stinger II Survival, on the other hand, is a hunting crossbow and accordingly needs sufficient power for hunting applications. This it gets from our limbs with up to 150 lbs.
A limb ≥ 90 lbs is not suitable for everyday training purposes!
Rather, it is a limb designed for specific areas, such as hunting, particularly long range, or defense.
Use only suitable and sufficiently heavy arrows with this kind of bow!
Also, please note that a limb ≥ 90 lbs will result in higher wear on the string and end caps even when used as intended.
Damage caused by dry fire, arrows that are too light or due to lack of maintenance are not covered by our warranty!
The limbs of the AR-6 Stinger II do not fit the previous versions of the AR-6 Stinger I.
In addition, a limb ≥ 90 lbs is unsuitable for the AR-6 Stinger II Compact, as the necessary force for cocking must be applied directly and this limb is therefore generally too strong.
Note:
The draw weight is not a sufficient indicator of the performance of the bow of a crossbow!
Many factors, such as the length of the power stroke, the efficiency of the bow, the characteristic curve of the bow, the weight of the arrow, the weight of the string, and more, affect the energy transferred to the arrow when it is shot.
For more useful information and tips on the proper use of your Stinger, limbs and string, check out our FAQs:
https://www.steambow.at/faq/.
Steambow's range of limbs for the AR-6 Stinger II