SKU:SKU: 0000636
In stock
Regular price
Sale price
24,92€
Unit price
per
Sale
Sold out
The light sport arrows are optimal up to and including 75 lbs.
Technical data

Length: 16.2 cm
Width: 2 cm
Height: 0.6 cm
Arrow weight: 9,4 g / 145 grains
Dimensions: 6.2 x 162 mm
Scope of delivery

10 light Carbon-Target Arrows
Material

Blue anodized aluminum ring, are made of carbon and have a CNC turned stainless steel exercise tip.
Share
View full details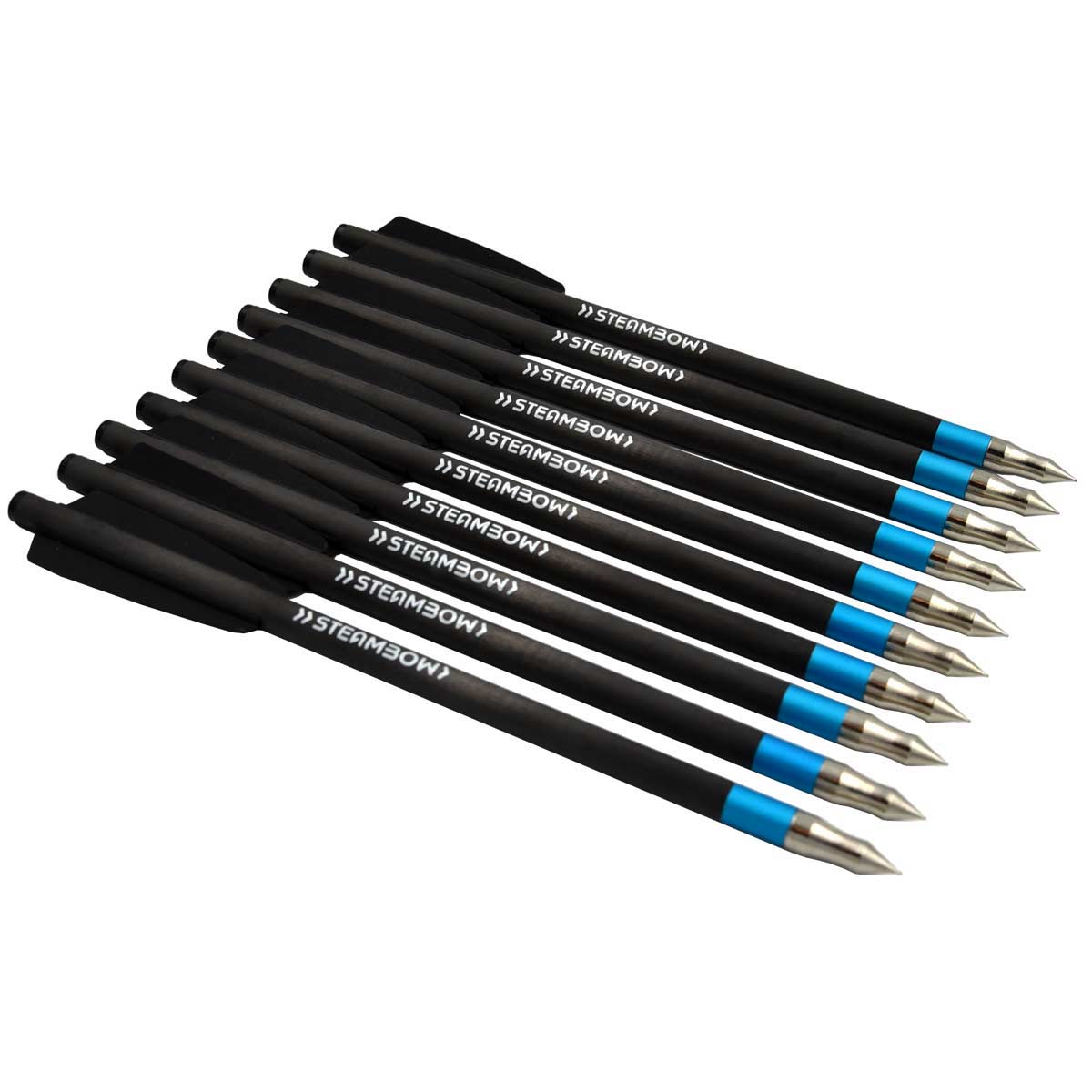 Product description
Light Target Arrows for the AR-6 Stinger II and I

The light Target Arrows are optimized for draw weights from 35 to 75 lb and, thanks to their low weight, offer a flat trajectory and high velocity. They have a carbon shaft, a glued point, and a high-quality polymer nock.

Ambitious target shooters demand repeatable results and as little wear on their materials as possible. The focus is on regular practice, and the goal is the greatest possible precision and accuracy in competitions.
We have optimized our Target Arrows for these requirements. Highly precise flight characteristics, a weight matched to our limbs, a very robust design, and a point that does as little damage to the target as possible. Our arrows also feature a very appealing visual design – in the case of the Target Arrows a blue anodized aluminum ring, carbon shaft, and CNC turned stainless steel field point.

Note: Never use damaged arrows in your AR-6 Stinger. Missed shots can be triggered by this. Such "dry shots" can damage the string and throwing arm.

Caution: These arrows penetrate leather, skin, and tissue with ease, causing severely bleeding wounds, even if the tips are less sharp than the blades of our war or hunting arrows. A single hit with such an arrow can easily cause life-threatening injuries, so special care must be taken when handling these arrows.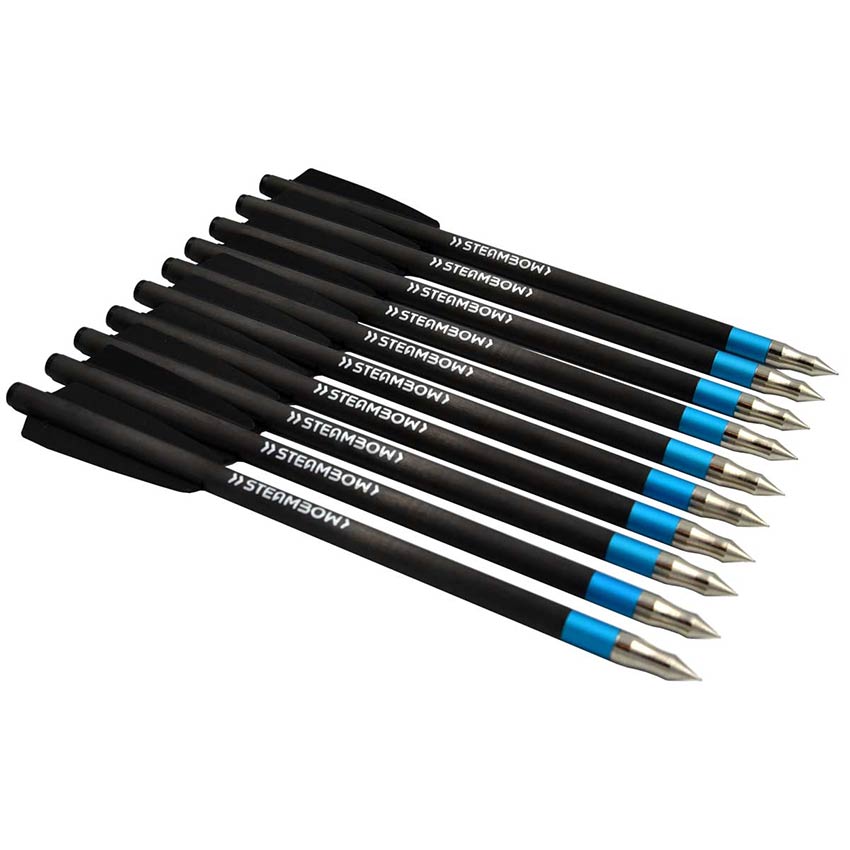 Scope of delivery
10 light Carbon-Target Arrows
A detailed overview of Steambow's second generation carbon arrows