SKU:SKU: 0000666
In stock
Regular price
Sale price
20,75€
Unit price
per
Sale
Sold out
Technical data

Length: 16.2 cm
Width: 2 cm
Height: 0.7 cm
Weight: 10.5 g / 162 grains
Material

Aluminum shaft, hardened steel tip, rubber vans
Share
View full details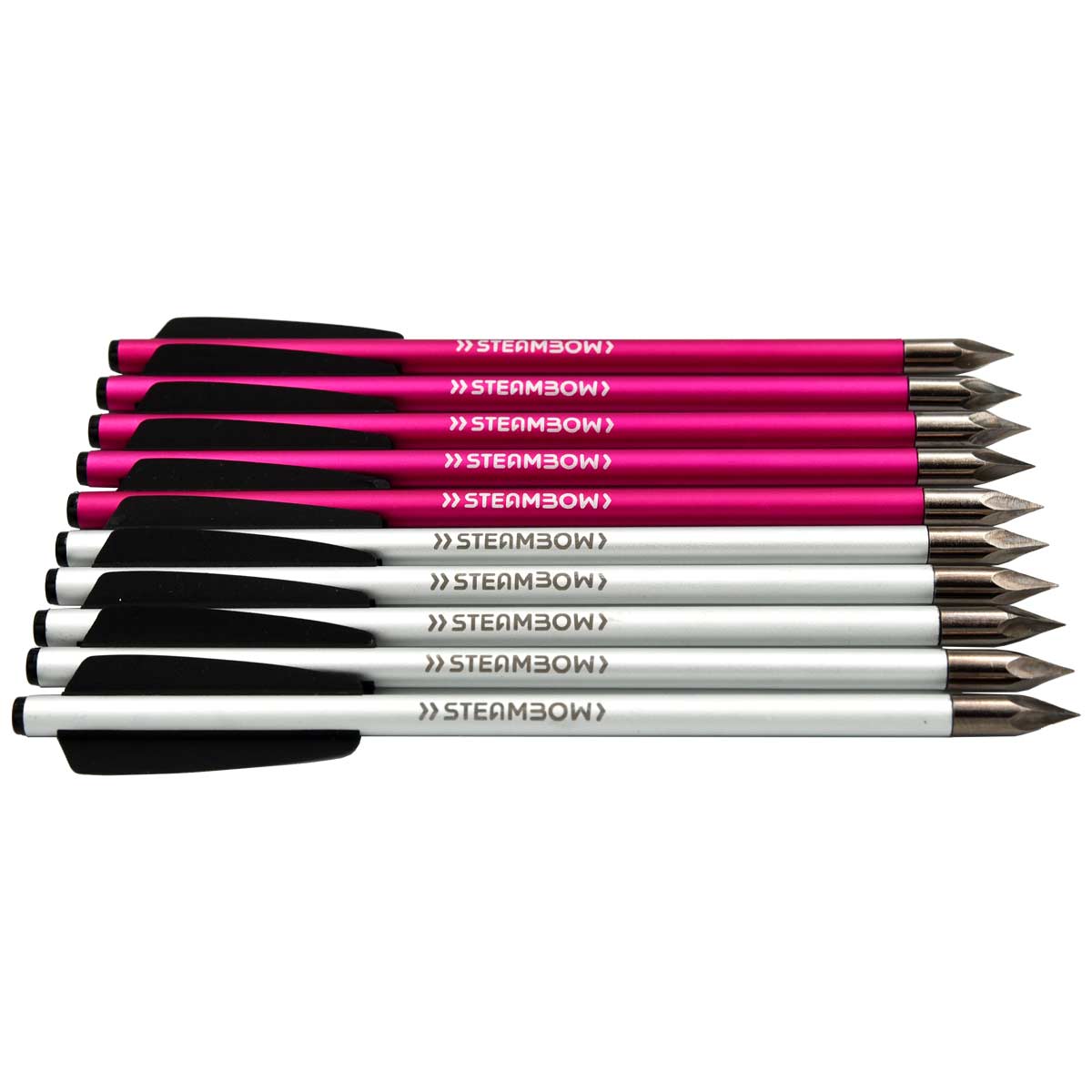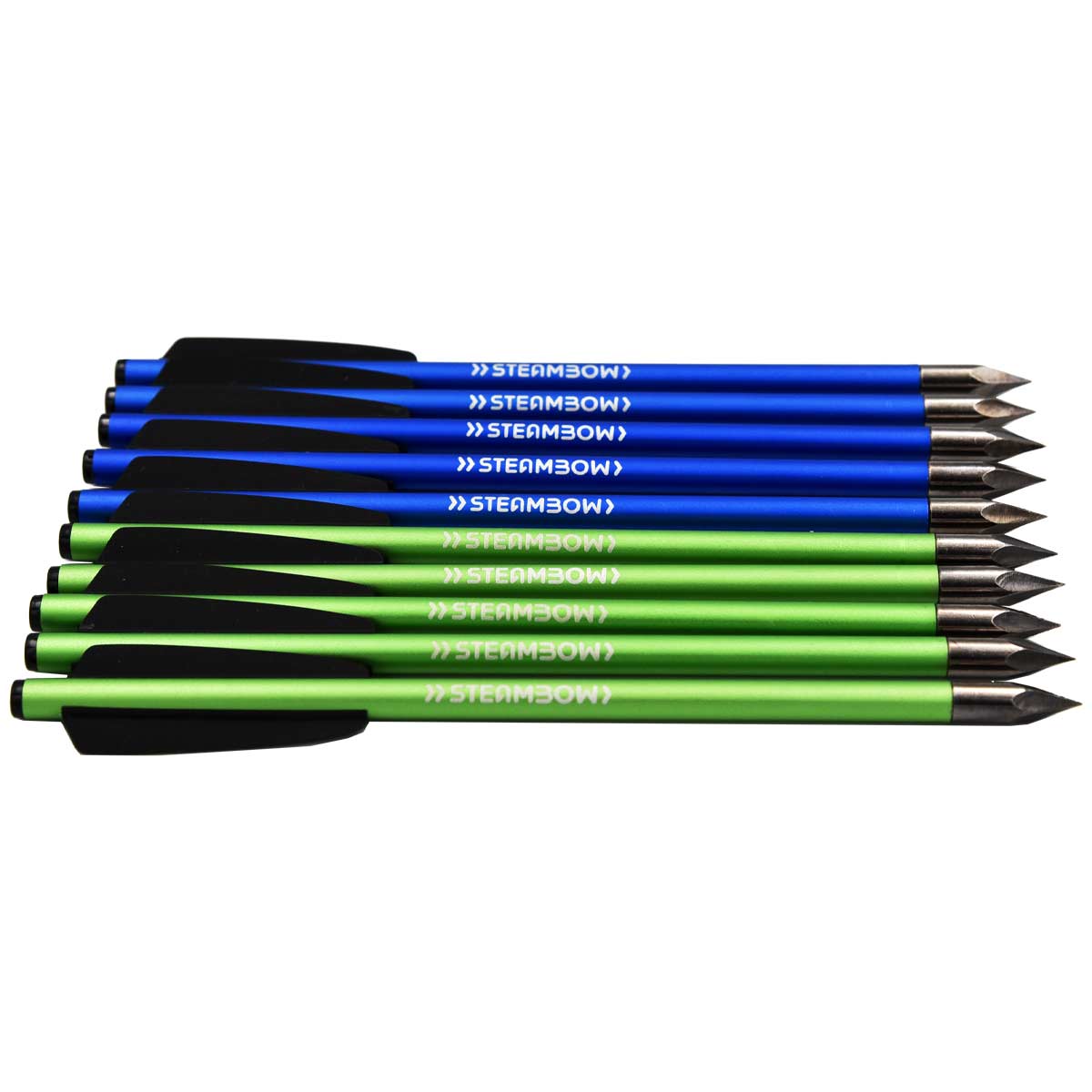 Product description
Our Bodkin arrows for the AR-6 Stinger were designed for maximum penetration.

With a weight of 10.5 g / 162 grains per arrow and a hardened hollow ground steel tip these arrows are extremely effective.

The colorful design with the Steambow engraving perfectly round these arrows off.

Note: Never use bent arrows in your AR-6 Stinger. Missed shots can be triggered by this. Such "dry shots" can damage the string and throwing arm.

Caution: These arrows penetrate leather, skin, and tissue with ease, causing severely bleeding wounds, even if the tips are less sharp than the blades of our war or hunting arrows. A single hit with such an arrow can easily cause life-threatening injuries, so special care must be taken when handling these arrows.